---
---
Package net.fckeditor.connector
Central interfaces and classes for the connector life cycle.

See:
Description
Interface Summary
Connector
Backend interface of a File Browser connector.
Package net.fckeditor.connector Description
Central interfaces and classes for the connector life cycle. They accept a File Browser request and manage its correct handling.
The sequence diagram below depicts the interaction between interfaces and classes: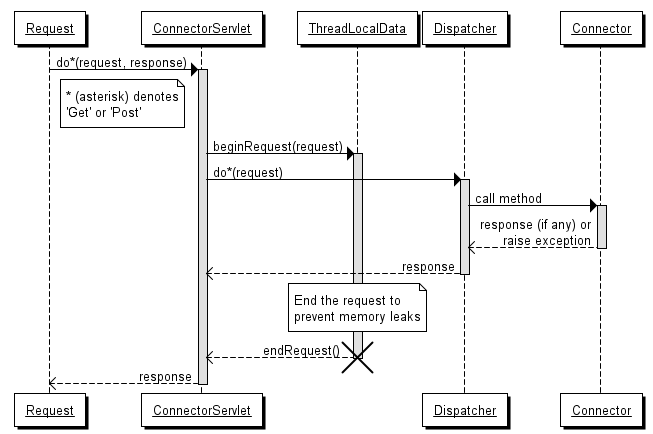 Version:

$Id: package-info.java 3762 2009-06-23 14:19:35Z mosipov $
---
---
Copyright © 2004-2009 Frederico Caldeira Knabben. All Rights Reserved.