---
---
Package net.fckeditor.requestcycle
Supplemental request life cycle interfaces and classes for the connector package.

See:
Description
Interface Summary
UserAction
An interface for user action control.
UserPathBuilder
An interface for userfiles path construction.
Package net.fckeditor.requestcycle Description
Supplemental request life cycle interfaces and classes for the connector package. They are essential to control user actions and userfiles path.
The sequence diagram below depicts the interaction between interfaces and classes: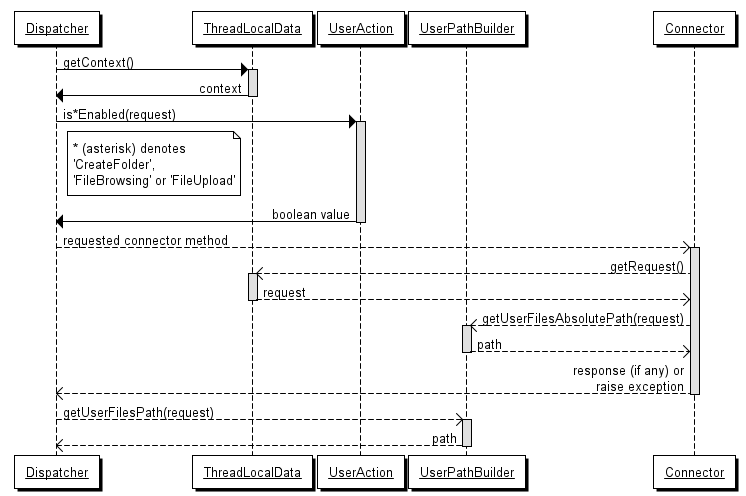 Version:

$Id: package-info.java 3762 2009-06-23 14:19:35Z mosipov $
---
---
Copyright © 2004-2009 Frederico Caldeira Knabben. All Rights Reserved.